Anti-Aging Treatments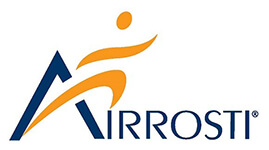 AIRROSTI® is an acronym for "Applied Integration for the Rapid Recovery of Soft Tissue Injuries".
AIRROSTI® is a highly specific, hands-on solution and treatment model for patients, athletes and employees suffering from acute and chronic soft tissue conditions.
Benefits of Airrosti Include
The treatment helps reduce recovery times for patients without the use of expensive medication and costly diagnostics and imaging.
Airrosti is a great alternative to surgery. Quality one-on-one patient time leads to more accurate diagnosis and treatment. Patients return to pain-free activity often within three visits.
The AIRROSTI® program specializes in the following soft tissue injuries:
Shoulder and neck
Upper and lower back
Hand and wrist
Foot and Ankle